I had a profound Ayahuasca ceremony in the jungle last year, after spending almost three months in isolation eating very little food. Without a doubt, this process I put myself through enhanced my aging a bit. I was on the cusp of turning twenty-seven. I went to the bathroom where a dimly lit candle gifted me with enough light to see my reflection in the mirror. The individual looking back at me was not what I normally saw in the mirror. Instead, a very old woman, a wise old woman, who looked like an old, wise owl glared back at me. She smiled brightly at the 26-year-old me and impressed, she told me, "I'm proud of you." I deeply felt my older self in that moment, like time didn't actually exist; like I was receiving a message from a distant future. The 26-year-old me, who was brave enough to face what I have faced in this line of work, and 
not
 give up after what I've experienced, and to have the courage to continue to do that over and over and over again will eventually lead me to becoming that wise, old and happy woman. That's my ultimate goal in life. I don't know where I will be, or what I will have learned throughout the years. But I do know that I will feel fulfilled, and that I will be surrounded with a lot of love and joy (either from people or from spirit) in my last years on earth.
I'm surprised at the look on people's faces when I say, "I'm looking forward to my 40's. I have a feeling those years will be my prime years." People can't believe those words come out of my mouth. They stare at me for a few seconds in confusion before telling me:
Don't wish that on yourself, (as if I'm wishing cancer on myself) enjoy being the age you are!
Of course, I enjoy the age I am! It's not like I'm depressed because I'm twenty-eight and wishing the days passed sooner! Getting to the age of 40, 50, 60, 80, 90 is the adventure, and I passionately, lovingly, intensely and lustfully crave to get to know the adventure I am on. I want to taste as many pleasures this world has to offer before I take my last and final breath. I want to stuff my head with as much information as I possibly can before I transcend into a new energetic playing field. I want to live and actually live until my last breath. That being said, I know that I will look at the world, no matter what age I am, with a grateful heart; that I got the chance to be be alive, and experience all that I have.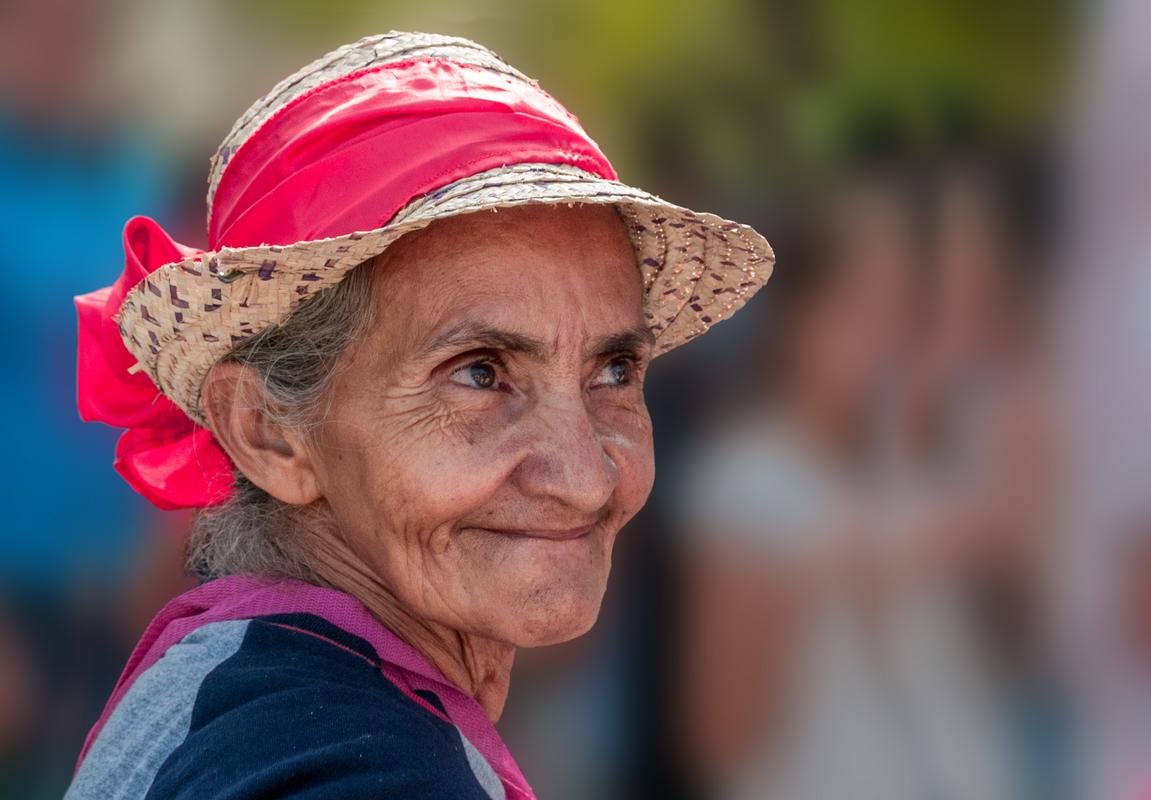 I've heard so many family members and friends tell me they are "old" in a very disheartening tone, as if they are already mourning their death. Some of them are only in their late thirties! I'm baffled by the thought that people in their 
thirties
 feel old. I think that when we tell ourselves we're old, we feel old; physically, mentally and emotionally. And we become more prone to dis-ease in the body when we trick ourselves into believing that nonsense.
Our society has a really messed up way of making us feel bad about ourselves for doing this natural thing called "aging." I refuse to feel bad about that. I count every new wrinkle on my face as a sign of wisdom. I take on every new ache or pain in my body as a new challenge and learning experience, and I explore how I can realign and center my body with my mind and my spirit again. Life gifts us with the tools, especially in our twenties, to be able to take on tougher challenges in the future. However, we cannot take on these challenges if we convince ourselves that our bodies are frail, weak and old.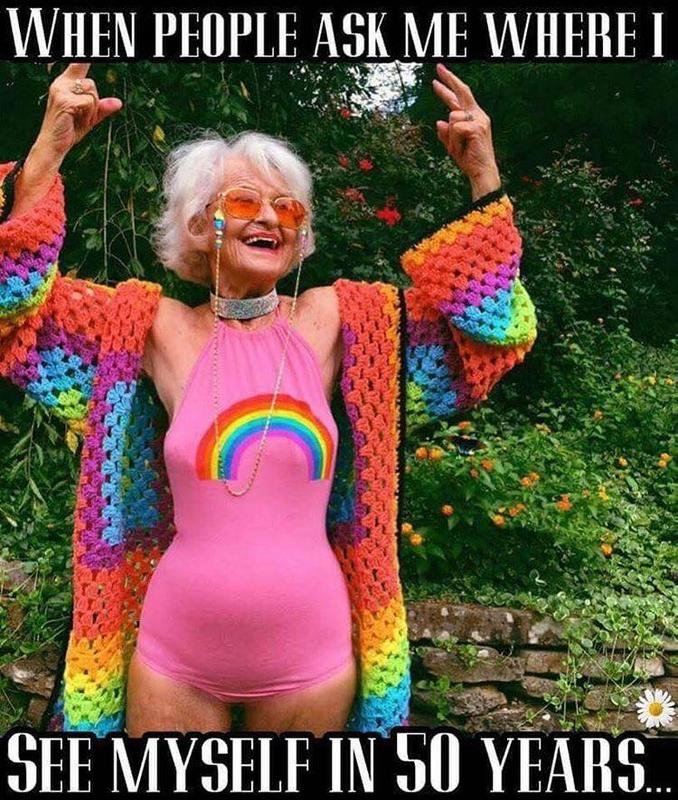 The mental freedom that comes with aging
On another note, getting older comes with mental clarity. In my early and mid-twenties, I personally gave many "fucks," we'll call them, about what people thought of me. I used to look at photos of myself with a microscopic lens. I'd refuse to post anything of myself if I thought I didn't fit societie's standards of beauty. Luckily something really shifted in my late twenties, and it was a really fast shift. I literally woke up one day and stopped caring
I was told this would happen, and I didn't actually think it would until it did. I didn't even realize the weight of the burden I was carrying until it was one day lifted off of me. I think eventually our subconscious minds say, "no more caring about silly, unimportant things." This comes with age for some (not all) of us..but once the sudden shift happens, you've never been happier.
With age comes rawness and authenticity. I post videos and pictures now without a second thought of what I look like. That's me, in the physical. I'm real, I'm human, I'm flawed, and that has become my own personal standard of beauty. I think that we waste a lot of our fucks in our twenties, so we only have a limited amount of fucks to give from our 30's and on. So we learn to save them for things and situations that are actually important. Caring about what others think about us is not on that list.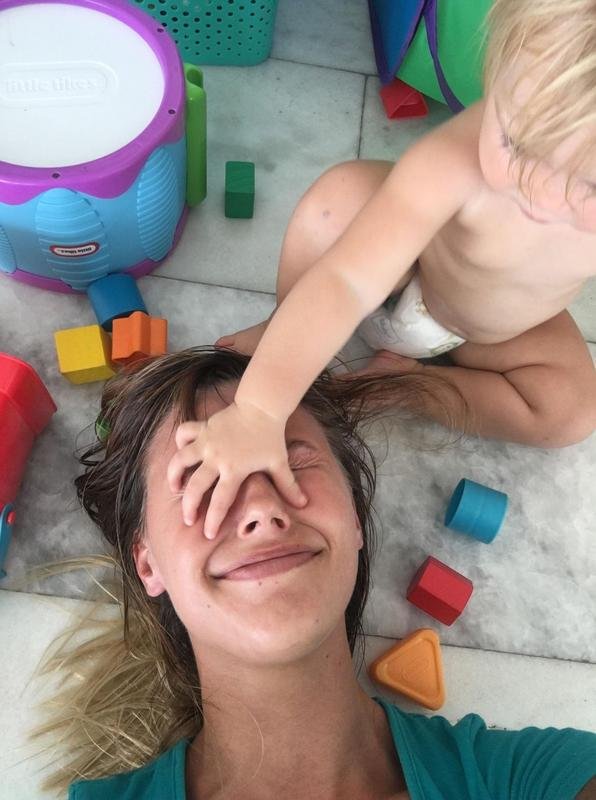 Keeping in touch with our inner child
As an adult, there is nothing more important than letting your inner child come out to play. It's what truly keeps us young. I turned away from my inner child until I was shown who she was, and how I was shunning that part of myself from existing. My inner child likes hot air balloons, bright colors and crystal blue water, and likes to play in the rain. My inner child is a learner at heart. If we want to stay young, it is absolutely necessary to connect to this part of ourselves, and let them out at least once a day!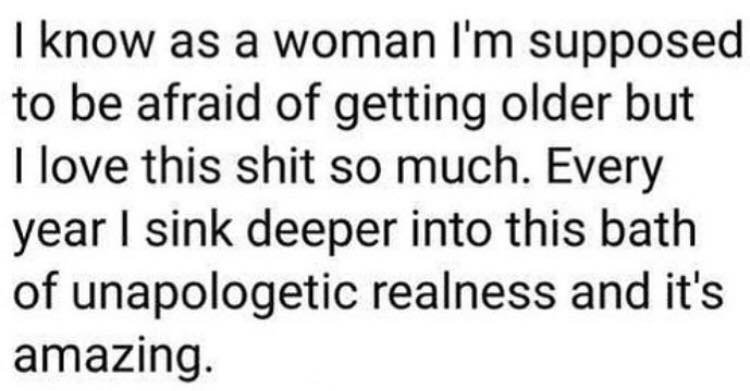 The calm after the storm
I was a little ball of fire in my early twenties. I had so much energy and I had no idea how to harness or direct it. I was angry and bitter and ungrateful, and I was god-awful hyperactive and egotistical. But underneath the surface of what I compare to Jupiter's hurricane, I had a lot of inner turmoil, a lot of shame and sadness that I would subconsciously disguise as anger and hyperactivity. I'm extremely grateful that's a phase that has now come and passed. I was taught how to appreciate the stillness, because I didn't really ever have that growing up.
I have very much enjoyed getting older because I am much calmer, I have less anxiety and anger and fear, and I have learned to appreciate the simple things. I don't need much to be happy now, and that's a big shift from 10 years ago. Yet there's still so much work to do!
My medicine journey deserves the credit for my excitedness for the future! Everyday I wake up grateful to be alive, grateful to learn more, grateful to share my medicine with others, grateful to get to know myself deeper, and grateful to have been given the gift of life in the first place. Being human is a rare gift and not one second of it should be taken for granted. If we are still alive, that means there is still more to embrace and learn from. Don't die before you stop breathing.